We specialise in delivering successful root canal treatment, regardless of complexity. Our approach is based on considering:
What will make your tooth last longer, rather than aiming for the traditional norm
How we can enhance the longevity of treatment
What techniques and materials can be used to conserve tooth structure and enhance tooth strength.
While each patient's circumstances ARE different, treatment usually falls into the following categories:
Root canal retreatment
Root canal surgery
Management of traumatic dental injuries
Pain management for root canal treatment
Root Canal Treatment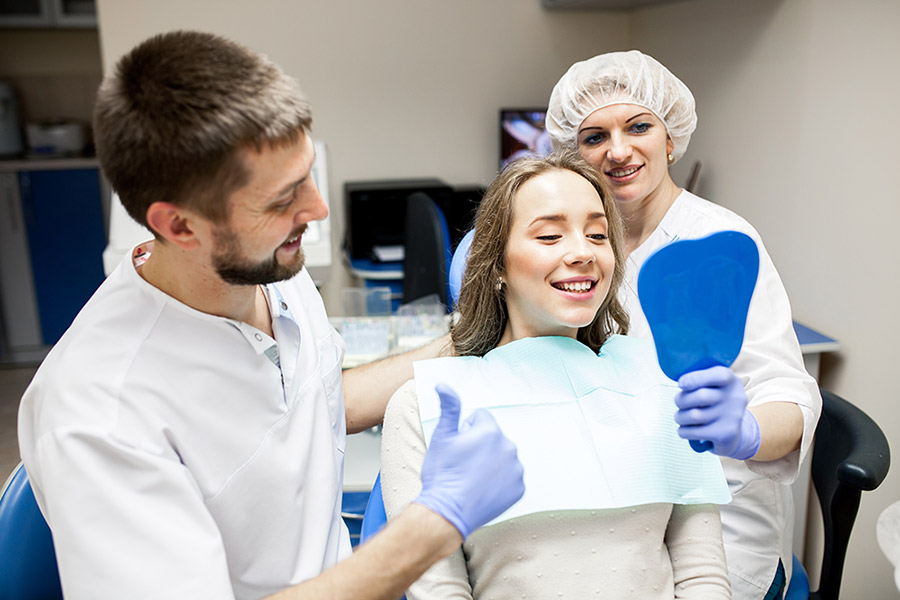 Pain management for root canal treatment
From time to time, we receive requests from dentists to assist with emergency pain management for root canal treatment.
Patients experiencing severe pain from infected root canals are accommodated through our emergency appointments, which are available daily.
At these consults, the cause of the pain is assessed, we discuss your options and appropriate remedial action is taken.
Root Canal Treatment
There is a perception that root canal treatment is not successful. However, many steps can be taken to ensure root canal treatment is straightforward and has a high degree of predictability to it.
At our initial consult with you, we will determine the approach to be taken during your procedure based on a review of radiographs and extensive examination of the teeth and gums.
We will decide how many appointments are required to complete your treatment; this can vary from one to several visits.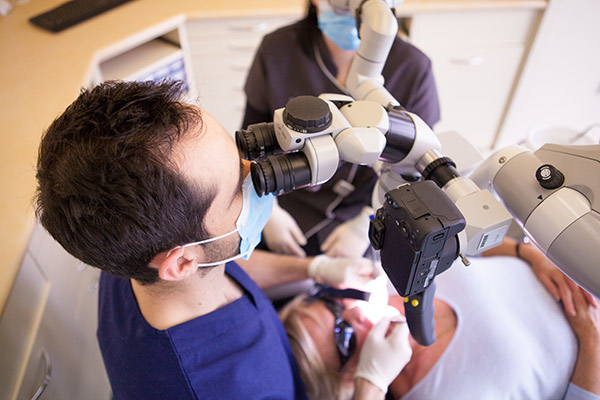 Root Canal Retreatment
As with any dental or medical procedure, it is possible that your tooth may not heal as expected. Treated teeth may also develop a new infection many years after treatment.
In such cases, we are often able to avoid extraction of the tooth by revising the prior treatment – a procedure called root canal retreatment (or endodontic retreatment).
Although root canal retreatment has a high success rate and is performed regularly, it is a more complicated procedure due to prior condition of the tooth. A consultation is essential in such cases to discuss in detail the expected outcome of your particular tooth.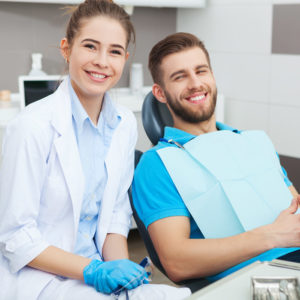 Root Canal Surgery
Root canal surgery is also known as apical microsurgery, an apicoectomy or endodontic surgery.
Occasionally, microsurgery is required to manage the infection at the tip of the root. This procedure involves an incision being made in the gum to allow side access to the canal and the safe removal of infected tissue. This procedure is completed under the microscope.
As with root canal treatment, we are able to manage this procedure pain free. We will work with you before and during the procedure to ensure you experience the highest level of comfort and assurance at all times.
Management of Traumatic Dental Injuries
Traumatic dental injuries can include fracture of the tooth or the bone around the tooth, dislodgement of the tooth or, in severe cases, complete loss of the tooth.
If you have a dental injury it is considered an emergency. It's important you are seen by a dentist or endodontist as soon as possible. Traumatised teeth often require root canal treatment and/or close monitoring.